IFSEC International 2020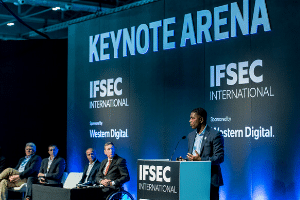 Participants of IFSEC 2020 will experience the latest technological innovations and hear from industry leaders. The event caters to everyone within the security buying chain from manufacturers, distributors, installers, integrators, consultants to end users. Leading exhibitors showcasing over 10,000 products offering state-of-the-art security solution for business.
IFSEC International is also co-located with Counter Terror Expo, Intelligent Building Europe, FIREX International, Facilities Show, Safety & Health Expo and more, catering for those working across many areas, including building management, smart buildings, health & safety and more.
At IFSEC International, visitors will have the opportunity to:
Test and trial new security and fire products with tens of thousands of products on display
Book face-to-face meetings with the suppliers and discuss practical requirements with the technical lead
Develop their knowledge and learn a new skill by attending top-rated seminars and workshops
Grow their network and build new relationships with other security professionals